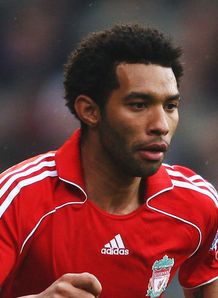 Pompey sign Pennant on loan
PORTSMOUTH have signed winger Jermaine Pennant on loan from Liverpool until the end of the season, the Premier League club said.
'I've known him a long time,' Portsmouth manager Tony Adams said on the club's website (www.portsmouthfc.co.uk).
'We were together at Arsenal, he was the new kid on the block and a very exciting prospect.'
The 26-year-old Pennant joined Rafa Benitez's side from Birmingham City in 2006.
He teams up with former Liverpool colleague Peter Crouch who joined the south coast club last summer. -- REUTERS

Akhirnya budak liar Liverpool telah bersetuju pindah ke Portmouth sebagai pinjaman hingga akhir musim ini. Sebelum ini Real Madrid telah cuba membawa beliau ke Bernebeu teapi atas alasan gaji, tawaran Galacticos itu beliau tolak.