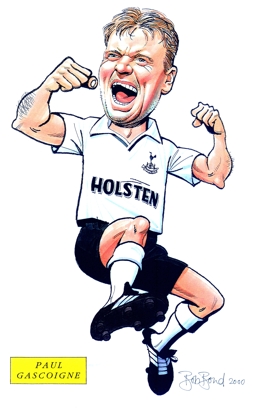 Paul Gascoigne

What Happened: Gazza attracted interest from both United and Spurs after being named the PFA Young Player of the Year following his performances in the 1987-88 season. Despite favouring a move to Liverpool, no bid arrived from the Merseysiders, leaving Fergie and Terry Venables to compete for his signature. Gascoigne initially agreed on a move to Old Trafford, but at the 11th hour he went back on his word and joined Tottenham for £2.3m - a then British transfer record.
Kalau contohnya Liverpool menyambar Gazza dari Newcastle kerana menjadi pilihan hati beliau, saya rasa kemungkinan besar pasukankita masih cemerlang pada era kejatuhan 90an. Umur Gazza ketika perpindahan ke Spurs adalah 20 tahun. Dan barisan tengah Liverpool ketika itu di tunjangi oleh Mcmahon, Houghton dan Whelan yang hampir mencapai umur 30an. Namun hanya Molby antara pemain muda yang berada dalam posisi tengah ketika itu.
Tetapi jika faktor kecederaan dan sikap buruk beliau diambil kira maka silap-silap lagi tak berbaloi beliau berada dalam pasukan. Contoh terbaik masa ini ialah seperti Jermaine Pennant. Walaupun diketahui sebagai peminat Liverpool namun ianya tidak ditranformasi diatas padang. Mungkin Dalglish yang menjadi pengurus ketika itu semacam tahu-tahu saja yang Gazza bakal mempunyai kesudahan yang tidak bagus dalam karier beliau.
Namun bagi saya Gazza adalah pemain hebat jika dimiliki . Perlawanan Euro96 England-Scotland adalah klimaks persembahan Gazza yang membuatkan saya terlalu inginkan beliau berada dalam pasukan kita ketika era 90an.